Our Events
We will update all of our events in this calendar.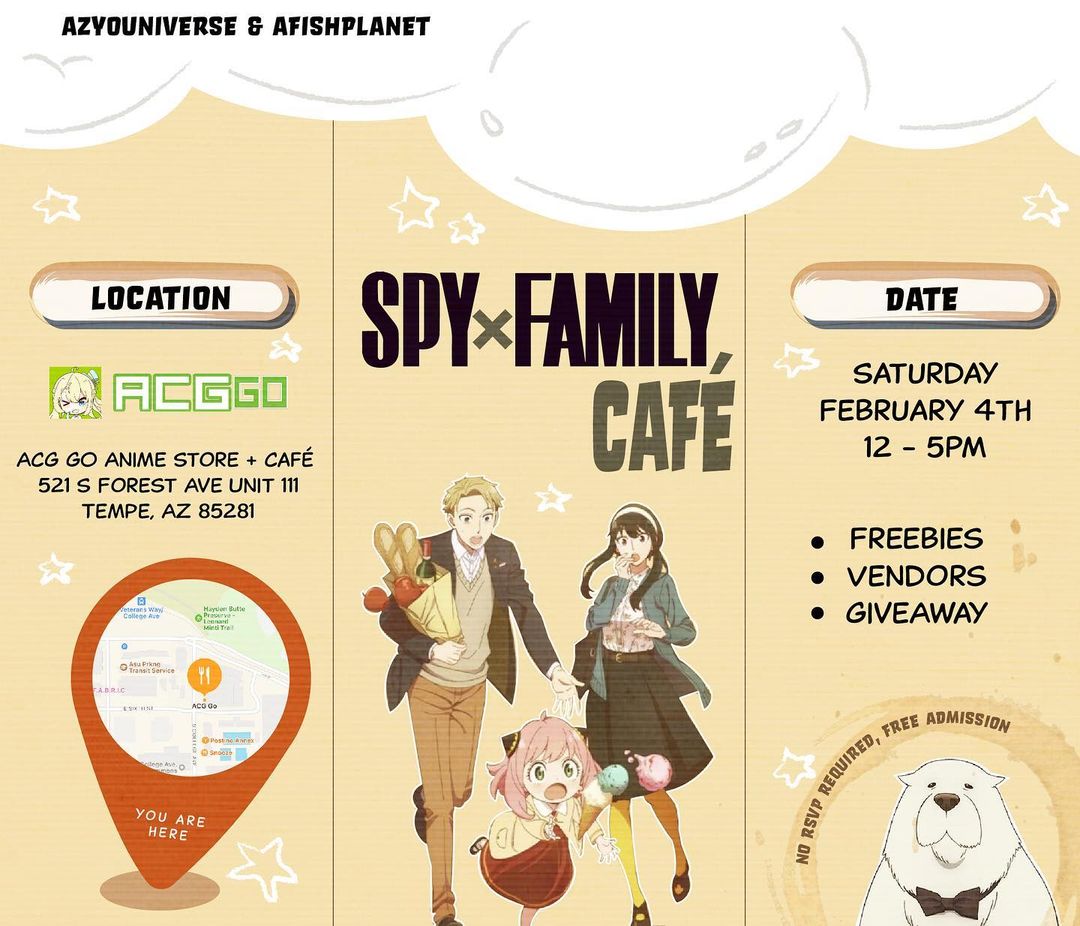 Spy x Family
We held Spy x Family with @azyouniverse on February 4, 2023. Freebies, Vendors, and Drink Menu are all designed for event.
Learn More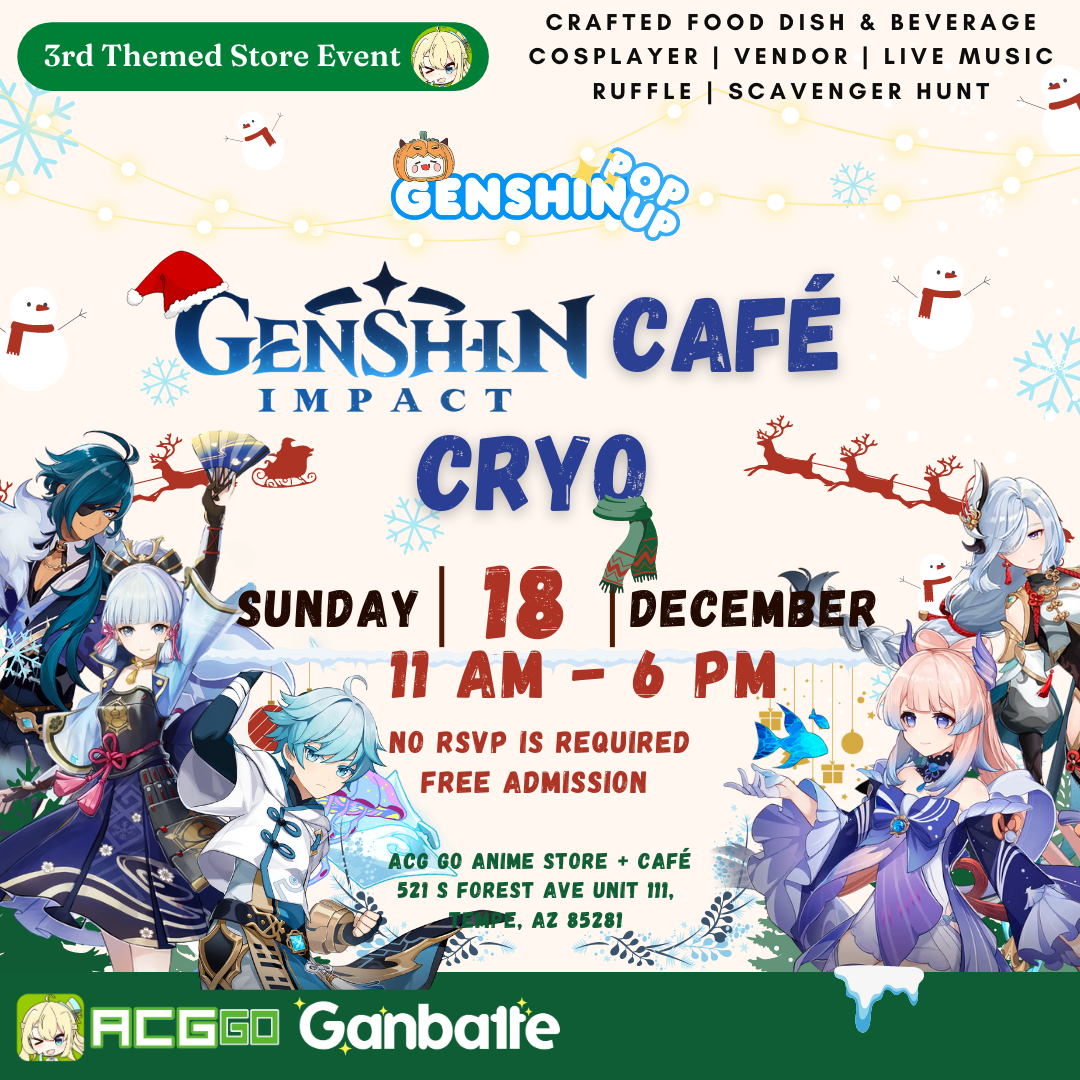 3rd Genshin Café
Genshin Impact Café-Cryo on December 18, 2022 is our 3rd themed store event. Risa Mei, VA of Sangonomiya Kokomi and many more invited cosplayers & vendors are all here at store.
Learn More