Spy x Family 1st Themed Café Event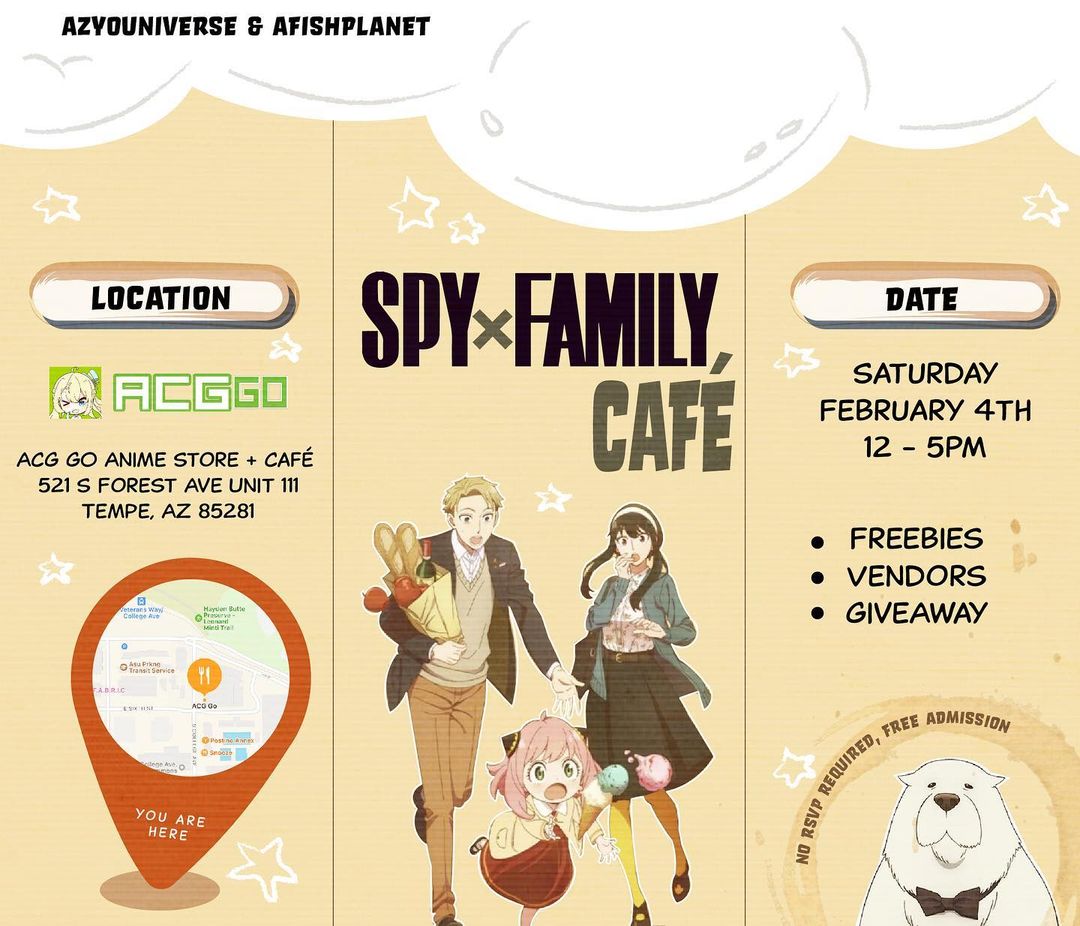 Feb 4th, Sat
Join us February 4, 2023 12 PM - 5 PM as we transform @acggo into a SpyxFamily café!⭐

Freebies, Vendors, and special drink menu will be revealed in the near future!🔫
Event Hoster: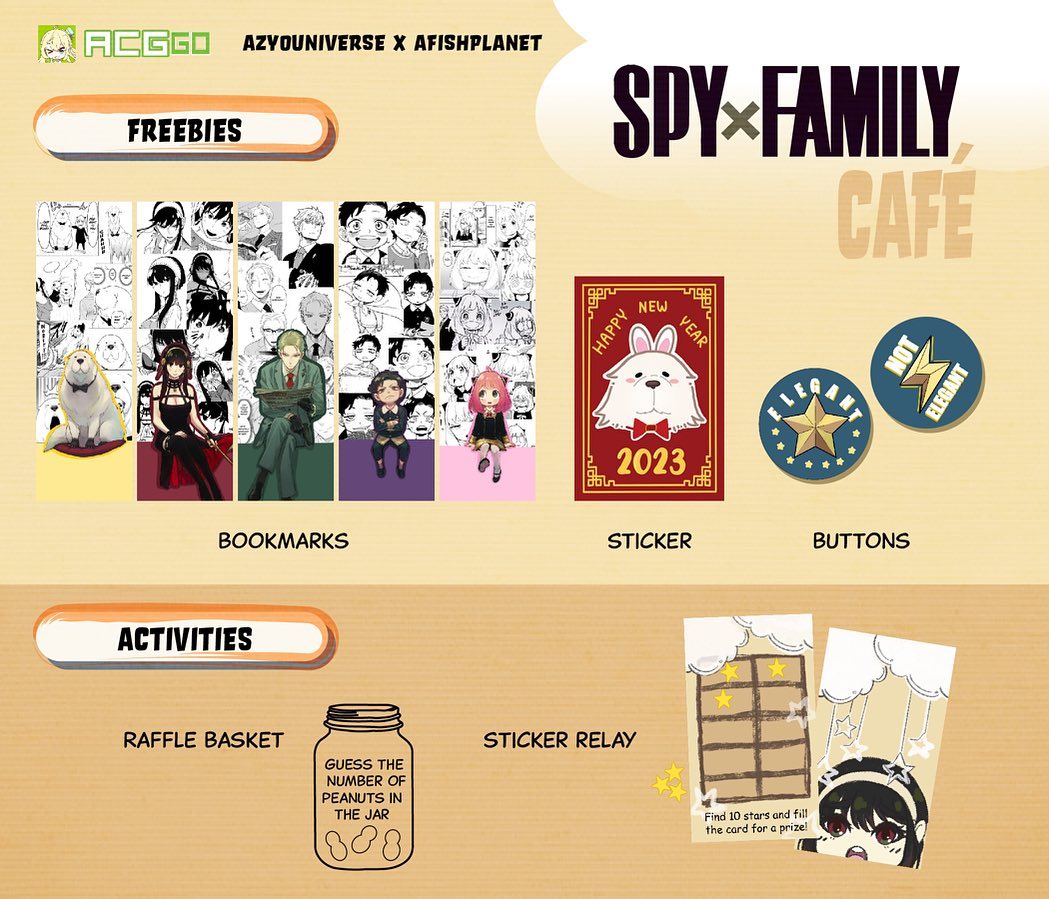 Surprises!🎈
Freebies! Come get your freebies while supplies last this Saturday@acggo🤗

Activities:
🥜 guess how many peanuts are in the jar! Whoever guesses right or is the closest will win the giveaway basket!

⭐️ sticker relay- walk around and collect Stella stars from the cosplayers! Get a small prize if you collect all 10 stars!
Special Menu - Feb 4, 2023 Limited
Anya Sakura Cake 🌸

Damian Tiramisu Milkshake 🍫

Anya Strawberry Grapefruit Shake🍓

Yor Rose Lychee Lemonade🌹

Loid Melon Creamy Soda🍈

Anya's Friends Onigiri 🍙